GO BACK, MAN, AND DO IT AGAIN
Dear fellow humans,
We are not alone. We're being watched. Minds and bodies that are different from ours are planning for life after man.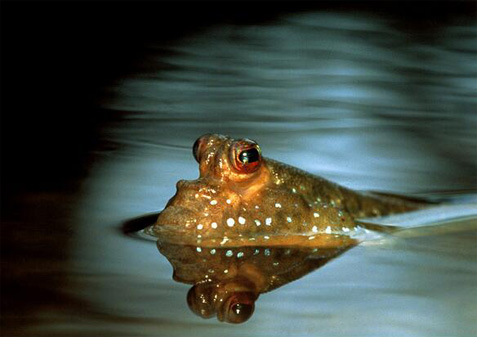 "We're watching you! Go ahead - wipe yourself out. We mudskippers will take your place."
If arrogant man should fall from grace the lowly mudskipper will take our place and inherit the Earth.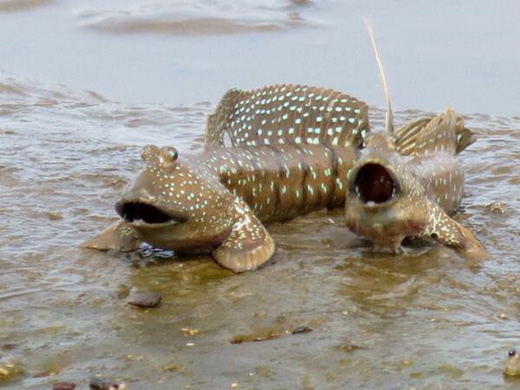 "We ain't kiddin', Man!"
"Hey, Man! Can you do this?"
"This is mighty comfortable and there's plenty of fresh air. I think we're gonna like taking over, Man. See ya later."
This message brought to you by the sponsors of the Intelligent Life on Earth Insurance Company, the Devonian Elvis Foundation and Legs Incorporated.