Spring, 1998: In this image, that's me checking out the engineering models of the Pathfinder lander and rover in the Sandbox. I had only been working at JPL for a short while at that point and I almost couldn't believe that I having first-hand experiences like that!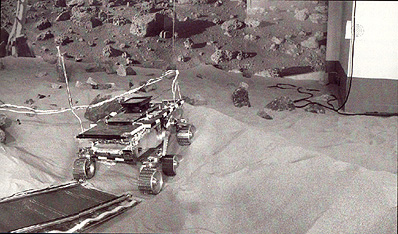 This image shows the sandbox in use before I arrived at JPL.
Continue to the next image of the Pathfinder Sandbox.